If you find an animal in
distress, please call us at:
508-240-2255
Our helpline and our facility
are open EVERY DAY from
9:00 am – 5:00 pm.
We are located at the
Orleans rotary (on the Eastham side).
Opossum of the Sea
Different species of birds behave so differently as patients. I recently wrote about an American Black Duck being the worst-behaved patient we had ever had, now I'm writing of one of our most well-behaved patients, a black sea duck...
READ ALL NEWS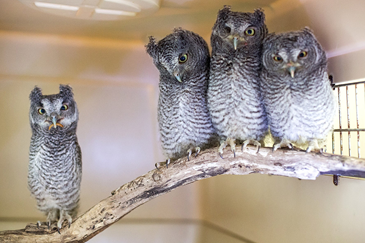 CALENDAR OF EVENTS
08 June, 2019
25th Annual Wild Care Yard Sale
EVENT DETAILS
30 May, 2019
Alberto's Wine Dinner
EVENT DETAILS
25 April, 2019
Woodland Botanical Design Event – CANCELLED
EVENT DETAILS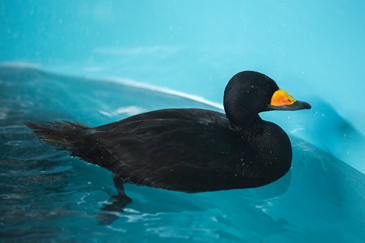 DID YOU KNOW??
Wild Care has a state-of-the-art seabird therapy pool, which allows seabirds and waterfowl to exercise on running water. This will help our bird friends recover more quickly so they can get back to their watery habitats!