If you find an animal in
distress, please call us at:
508-240-2255
Our helpline and our facility
are open EVERY DAY from
9:00 am – 5:00 pm.
We are located at the
Orleans rotary (on the Eastham side).
The Mighty Miracle Mouse
A distraught woman appeared at our door holding a bird feeder. A mouse was trapped in between closely spaced bars. It had somehow weaved itself through the tight spaces, and locked its body so it could not move any appendage.
READ ALL NEWS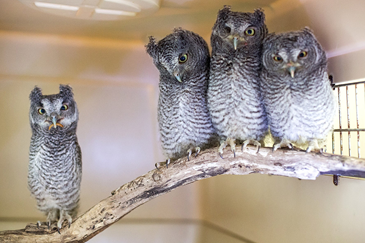 CALENDAR OF EVENTS
27 October, 2018
Living with Wild Neighbors!
EVENT DETAILS
07 October, 2018
'Wise Quacker' Trivia Challenge at GUAPO's Raises $900
EVENT DETAILS
15 September, 2018
Arnold's Lobster & Clam Bar Benefit Raises over $10,000 for Wild Care
EVENT DETAILS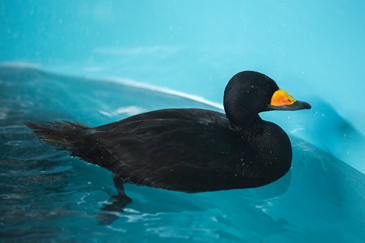 DID YOU KNOW??
Wild Care has a state-of-the-art seabird therapy pool, which allows seabirds and waterfowl to exercise on running water. This will help our bird friends recover more quickly so they can get back to their watery habitats!