Located at 10 Smith Lane, in Eastham. MA 02642-2671 (click for map)
If you find an animal in distress, call (508) 240-2255

Our helpline and our facility are open EVERY DAY from 9AM-5PM
Please contact Cape Animal Referral and Emergency Center if you cannot reach us during business hours
Not on Cape Cod? Click Here to find a Wildlife Rehabilitator in your area




WITH MANY THANKS!
Wild Care would like to thank Cindy Lee, Manager of J. McLaughlin Clothing in Chatham for hosting a "Sip and Shop" for Wild Care.
The event raised $150!

Be sure to request our holiday card (shown below)
when you donate $25 or more!

(Click here to view the inside of the holiday card!)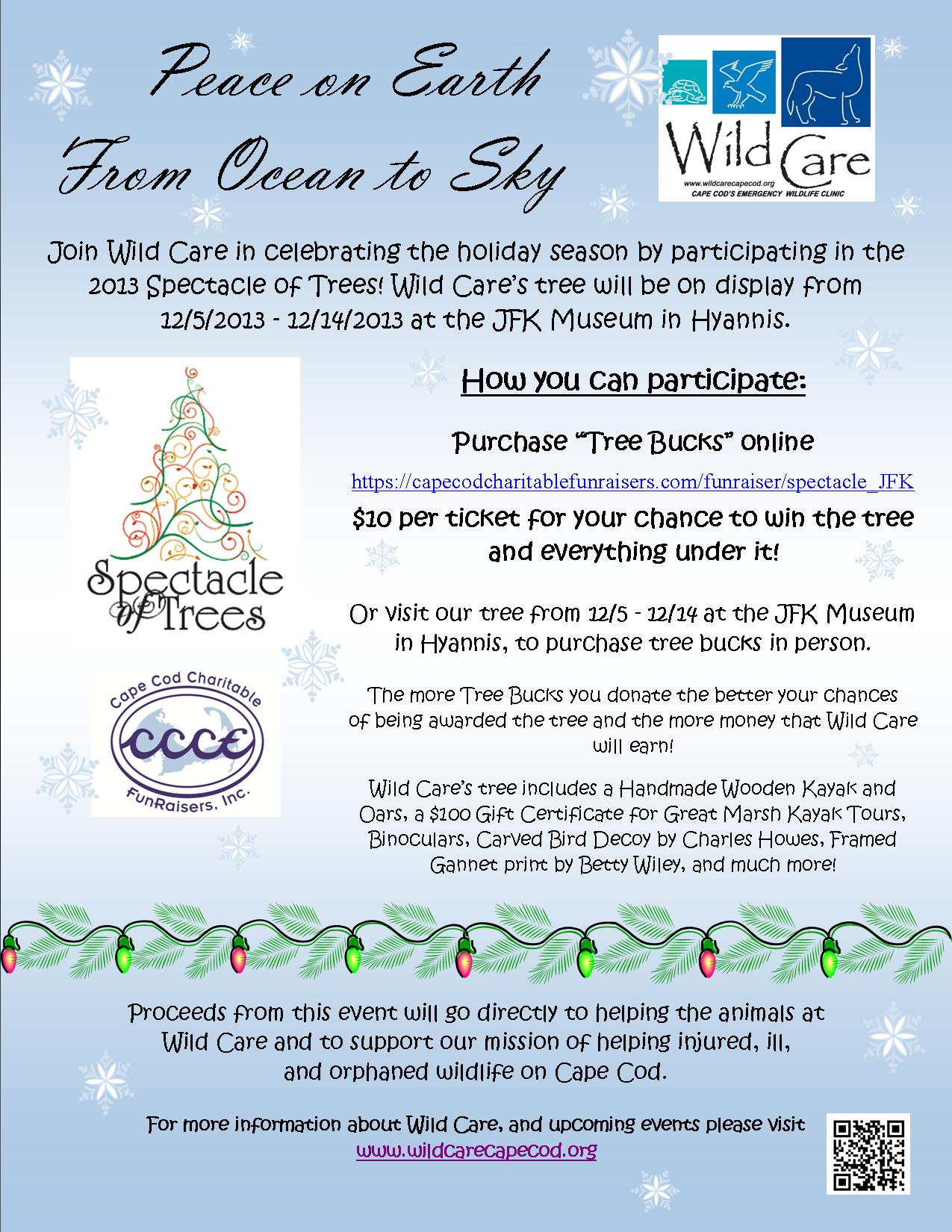 Want to learn more about what's happening at Wild Care? Check out these recent Cape Cod Times "Cape Cast" videos below!


Baby turtles are healthy after an unusual birth!
Watch: a Tribute to Quackers, our most valuable employee!
Check out our previous Cape Cast episode
and catch a glimpse of our spring orphans!


WILD CARE inspires people to help native wildlife and preserve wildlife habitat -
one creature, one family, one decision at a time.

We accept wildlife regardless of a rescuer's ability to make a donation;
Wild Care never compromises quality of care or the dignity of an
animal's life for fundraising, research or educational purposes.

Our Mission:
to help sick, injured and orphaned wildlife through Wildlife Rehabilitation
to reduce the numbers of animals impacted by human activity through Educational Outreach;
to help protect the species and the ecosystems they represent, through Advocacy and Conservation.

WILD CARE alleviates pressures experienced by wildlife by aiding in habitat restoration and enrichment,
documenting rare species for habitat protection,
and serving as a voice of responsible stewardship whenever possible.