If you find an animal in
distress, please call us at:
508-240-2255
Our helpline and our facility
are open EVERY DAY from
9:00 am – 5:00 pm.
We are located at the
Orleans rotary (on the Eastham side).
What Makes the Opossum So Awesome?
Find out in the Fall 2023 Wildlife Rehabilitators' Association of Massachusetts (WRAM) Newsletter. This article by Wild Care's Executive Director Stephanie Ellis gives you all the facts about this amazing marsupial.Read "Why Wildlif
READ ALL NEWS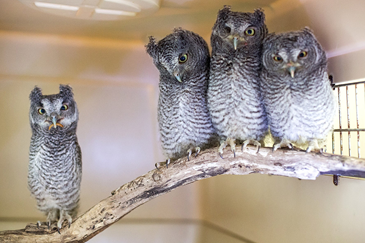 CALENDAR OF EVENTS
16 November, 2023
Wild Care's Thanksgiving Pie Fundraiser
EVENT DETAILS
25 November, 2023
Big Things are Happening on Shop Small Saturday!
EVENT DETAILS
29 October, 2023
Wild Care's Owl-o-Ween Party
EVENT DETAILS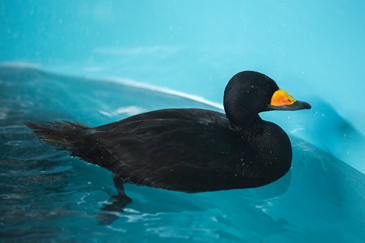 DID YOU KNOW??
Wild Care has a state-of-the-art seabird therapy pool, which allows seabirds and waterfowl to exercise on running water. This will help our bird friends recover more quickly so they can get back to their watery habitats!